SOLAR PANELS CANADA
We sell everything you need to get a solar system up and running.
Solar Modules
Whether it be 60 or 72 Cell, SRB Energy has some of the widest selection of products to ensure you get the right module for your system!
Off-Grid Packages

Tired of paying for diesel fuel? Want to power your appliances without burning a hole in your pocket (or the ozone layer)? Be independent of the grid and start generating electricity on your terms. You can use panels to do it. With a solar power system, you can generate electricity at remote locations in Canada, including cabins, trailers, RVs, small boats, and tiny houses.
Each off-grid solar power package includes a monocrystalline type solar panel for maximum efficiency. With the battery bank capacity, you can run equipment with minimum sunlight for up to 2 days.
Why should you choose off-grid solar power in Canada from our company? With our high-end packages, you can:
Increase the value of your property
Power all of your appliances, even in the most remote locations
Generate clean, green, eco-friendly electricity
Our company offers a wide selection of packages to meet your needs. Each component of your solar power package includes detailed documentation that will guide you through the process. The off-grid 2.0, 3.0, and 4.0 packages are all expandable, so you can adjust them as your energy usage changes.
Ready to set up panels with your Canadian solar power system? Check out our selection of packages.
The solar power industry is booming. Though most commercial solar panels in Canada have efficiencies from 15-20%, Photovoltaic panels have been developed by researchers to reach efficiencies of 50%. So these photovoltaic (PV) cell modules have now become more affordable and more people are looking to Canadian solar panel arrays to power and light up their homes, cabins, boats and RVs. There's a few reasons for the newfound popular appeal of Canadian solar panel technology; they're a more doable price, you can sell energy back to your utility, they allow you to operate anywhere and they're more environmentally friendly, with zero carbon emissions.
Canadian solar panel systems are a wonderful addition to any home; to understand why, it's important to have a grasp on the basics of power distribution and energy use in an urban environment. Electricity flows to your house from your utility; they generate power from a variety of sources, be it coal, hydro, nuclear or other. Electricity that is sent through your home is used to power your devices; you won't ever use all the electricity flowing through your house, and you are billed for the cost of your energy usage. When you install solar systems on your home, most utilities will repay you through what is known as a "net metering" program instead. With net metering, your utility will monitor how much electricity is being generated by your Canadian solar panel systems, and credit you for the amount of energy you add back to the grid. With a properly constructed solar array, you may generate more electricity than you consume in a given month; in those cases, your monthly bill will drop to zero, and most utilities will allow you to "roll-over" credits to the next month. This means your solar panel system can accumulate credits during the summer months to offset the lower power production during winter months; a powerful array might even drop your yearly energy bill to zero!
For cabin living in Canada, nothing beats a solar array. Life in a cabin is at it's best when you're in a place of isolation, just you, your family and friends, and nature. You might want to get a lakeside view, but not have to worry about neighbors. You might want to live as much off the land as possible, reducing your footprint to nearly nothing, experiencing a truly rural oasis. Living off-the-grid can seem daunting, but you can do it in comfort and style with solar panel energy; they'll provide you with enough solar power to enjoy modern appliances and electronics without needing a semi-urban power station connection. The best part? You can match a Canadian solar panel kit for your specific needs and you can do it yourself; no need for the labour costs that come with some solar power systems, which means enormous savings when installing in a rural environment.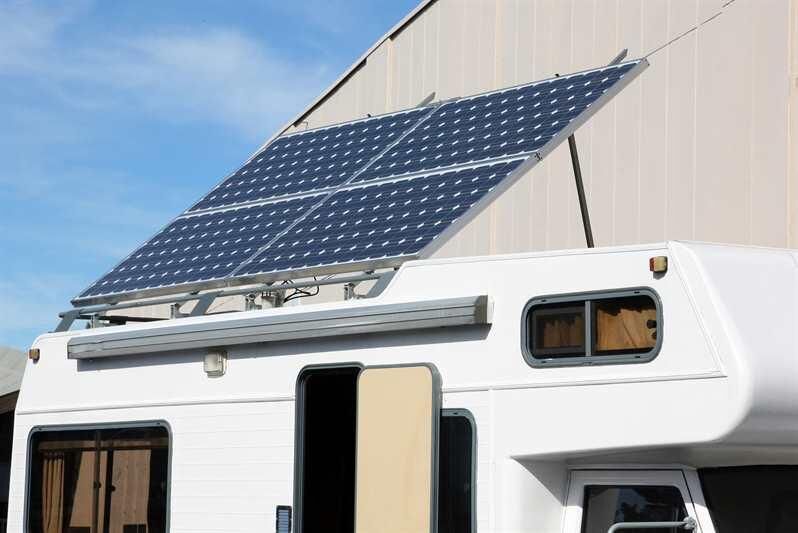 Living off the system in Canada really is splendid; it helps you reconnect with nature, and true off-the-grid living is more sustainable and environmentally conscious than most urban living could ever hope to be. Taking your RV off the beaten track to find adventure is a great way to experience this lifestyle, and you'd best believe solar energy is an excellent way of doing it. With solar kit, you can start small, getting a few to offset the consumption of your vehicle, or you can go completely solar right away. Easing into solar power isn't a bad idea at all, because it will give you a better idea of how much renewable energy your appliances and electronics actually consume; you can always install more as time goes on, because the DIY kits make adding more simple, affordable and efficient. Always consider the specific needs of your battery when you install a solar kit; a larger solar battery will save you headaches on cloudy days. Be sure to install a controller so you don't get overloaded!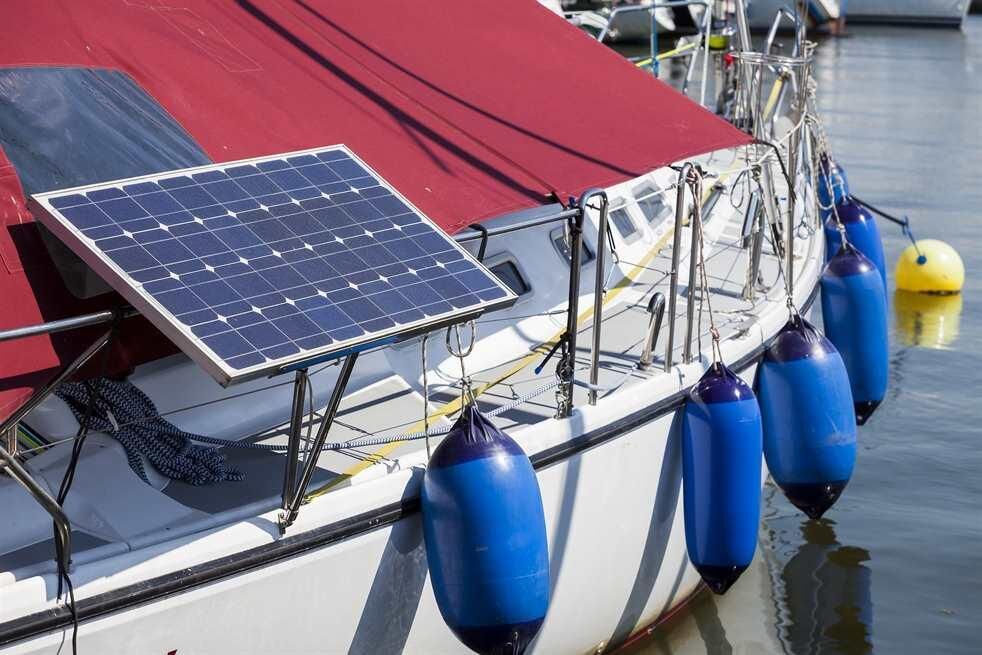 Ever wanted to go for a cruise on your boat, but found the battery dead and your plans for the day now set back? With a small boat, you won't need to worry at all when you have a solar panel. They'll keep the battery charged, and your boat's battery will self-discharge when Solar energy levels get too high ensuring reliability. Some boats may need a regulator, so it's always important to look into your own boats' specifications before installing any electronics, but properly installed solar systems are a surefire way to maximize days spent out on the water.
You might have a vehicle that's a bit larger, and find it impractical to charge the whole thing with solar; that's okay too! Installation on larger craft still alleviates some of the energy load they would need to take from their battery, enabling longer days spent cruising the lake. Self-install makes the whole process breezier than a perfect day for sailing.
All said, no matter what lifestyle you lead in Canada, solar energy can light your world. When you're on the grid, they reduce your power consumption; when you've grown tired of the grid, they enable you to spend quality time off of it. Lovers of the outdoors benefit from solar energy for two distinct reasons: first, it keeps their RVs, campers and boats chock full of solar energy to enable longer expeditions; second, it reduces your carbon footprint, which helps everyone keep Canada environments around to be enjoyed for many more years to come. A solar panel can be used to provide all of the renewable energy you need, or smaller arrays can supplement the energy you get from other sources – no matter who you are or what you do, Canada solar energy can improve your life.
The only catch or caveat is that you need high quality products with expert advice to make any of this worth your while; a poorly designed and installed panel can lead to serious electrical problems and falling objects; low quality can mean water will leak into the solar panel, causing shortages. Truly excellent solar systems are made with high quality protective coating and solid workmanship to prevent them from dislodging in heavy winds and rains. You can trust SRB Solar Company to provide you with the highest quality DIY solar panel kits; their team provides excellent customer service from helping you select the perfect kit to assisting with any issues with installation that you may have. As valued customers, you can truly experience true freedom by living a life off the system from Nova Scotia all the way to British Columbia while simultaneously easing the pressure on our Canadian climate. Harness the power of the sun with our products; choose SRB Solar Company for all of your renewable energy solutions.
Latest News
Products and Information
If you're a recent or first-time homeowner, it can be incredibly advantageous to learn about solar energy options. There are many benefits to be had when going solar—it's clean, emission-free, and a great renewable energy source. The many technical terms used to...
read more